PSI-Utah is a primarily volunteer run organization made up of several hundred community members including survivors and providers. Originally named the Utah Maternal Mental Health Collaborative, PSI Utah was founded in September of 2014 by Amy-Rose White with the help of Tawna Burton, formerly of the March of Dimes. The former UMMHC became a 501c3 as a state Chapter of Postpartum Support International in 2017.
If you'd like to join our meetings, be added to our list serve, or volunteer to support women and families, please email us at [email protected]
Anj Lineback, LCSW – Board Chair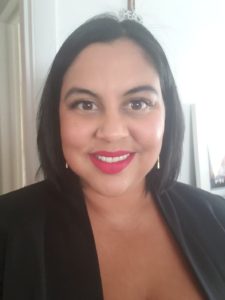 Anj Lineback, LCSW grew up in Salt Lake City, Utah and received her bachelors in Health Education and Promotion at the University of Utah. Anj attended Portland State University for her Masters in Social Work. Anj has worked with veterans, the homeless population, families, on the behavioral health unit, and is the Perinatal Mental Health Therapist at St. Marks Hospital, where she runs the Perinatal Intensive Outpatient Program and support group. She also has a private practice, Ripple Effect Counseling. Anj believes that PSI-Utah can help build community partnerships to address the gaps and inequities in health care and behavioral health services, increase awareness, normalize support, and empower the population. When Anj is not working you can find her traveling, eating or spending time with family and friends.
Jamie Hales, LCSW, PMH-C – Co-Chair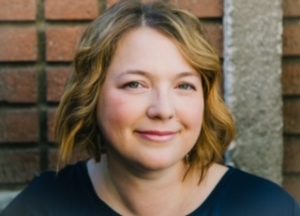 Jamie is excited to be on the PSI Utah board after several years working with the organization in a supporting role. As a survivor mom, she is passionate about women's mental health and creating access to services for all parents who are in the perinatal time period. She attended graduate school at the University of Utah and is currently working with the Huntsman Mental Health Institute to develop programming specific to perinatal mood and anxiety disorders.
Misty DeMann – Secretary

Misty DeMann is a Marriage and Family Therapist at The EFT Clinic. There she specializes in Perinatal Mental Health and Couple's Therapy. She learned about PSI Utah while in graduate school and has been involved ever since. Her own lived experiences with a traumatic birth and miscarriage have continued to fuel her passion for helping all individuals and families impacted by these issues.
Robynne Carter – Member at Large
After assisting friends and family in childbirth for over 25 years, I certified as a DONA birth doula in 2010. I'm also trained as a CAPPA postpartum doula and an ICEA childbirth educator, I also teach at University of Utah Medical Center. I love birth and the wonderful women and families I serve. I know that for many, the pregnancy, birth, and/or postpartum period is sometimes not what they anticipated. This is what drew me to wanting to be part of PSI Utah. I want to be able to understand, support and refer families when needed. I have five wonderful children of my own and an incredibly supportive husband.
Destiny Olsen – Volunteer Coordinator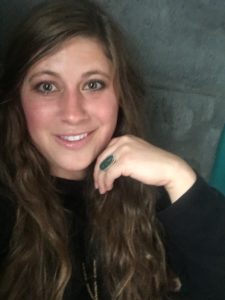 Destiny S. Olsen is the proud owner of SHAUNTEA, a company focused on individual health and wellness. She has been teaching somatics for over 17 years throughout the Salt Lake City community. Destiny is a certified DONA Birth and Postpartum Doula, an ICEA accredited childbirth educator, parenting group coordinator, Prenatal/Postpartum Yoga instructor and community organizer. She is currently working on her PMH-C and IBCLC designations. All of the diverse education and training she has received has been important to confidently educate her community and expectant parents during their reproductive years, while providing unbiased evidence and research. She believes in guiding people to become stronger, healthier and well-balanced human beings to live a happier, more meaningful life.
Heather Dopp – Policy Committee Chair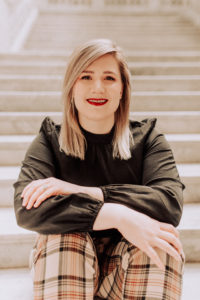 Heather Dopp began her Maternal Mental Health advocacy work in 2019 after experiencing severe anxiety, depression, and suicidal ideation during her second pregnancy in 2017. From testifying in Utah Legislative Committee hearings to sharing her story with Utah lawmakers in Washington, DC, Heather has learned firsthand the power that lived experience can have on influencing policy change. Heather currently serves as co-chair of the Utah Maternal Mental Health Policy Committee and heads the Maternal Mental Health Caucus for Mom Congress, a 20/20 Mom policy advocacy sister-organization. Through her advocacy work, Heather discovered the pressing need for more mental health professionals trained in treating Perinatal Mood and Anxiety Disorders. She began pursuing her degree in Marriage and Family Therapy in 2021 with the hope that she can be another resource for mothers, parents, and families facing pregnancy and postpartum related mental health disorders. Heather is grateful to PSI-Utah for being her gateway to the world of Maternal Mental Health advocacy and is excited to engage more Utah moms, parents, and providers in this important and incredibly rewarding work.
Maja Lusk – Development Coordinator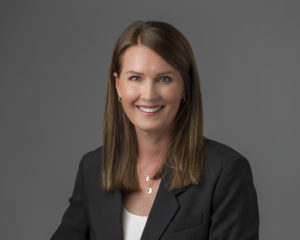 Maja is a Family Nurse Practitioner (FNP) and a new doctoral graduate with 20+ years of experience providing compassionate health care as a registered nurse. Her work experience includes Newborn Intensive Care, Women's Special Care, High-Risk Maternity, Pediatrics, Obstetrics and Gynecology, and Acute Rehabilitation. She is a passionate supporter of community education, service, and mental health advocacy. She is a passionate supporter of all maternal health conditions and loves teaching in the community. She has 10+ years of experience as a childbirth educator, hypnobirthing instructor, lactation specialist, and low-intervention childbirth educator focusing on holistic care for mothers and families. As a Postpartum Support International Utah Board member, Maja works as an intermediary for professional associations and businesses. Recently, she spoke at the Utah Postpartum Support International Annual Conference on bridging the gap between the healthcare provider and community resources in perinatal mental healthcare. She helped organize the Postpartum Support International Annual Climb Out of the Darkness awareness event in 2021 and was the Climb Leader in 2022. Ultimately, she would like to be involved in maternal mental health education, counseling, and advocacy on a state and national level.
Amy-Rose White – Founder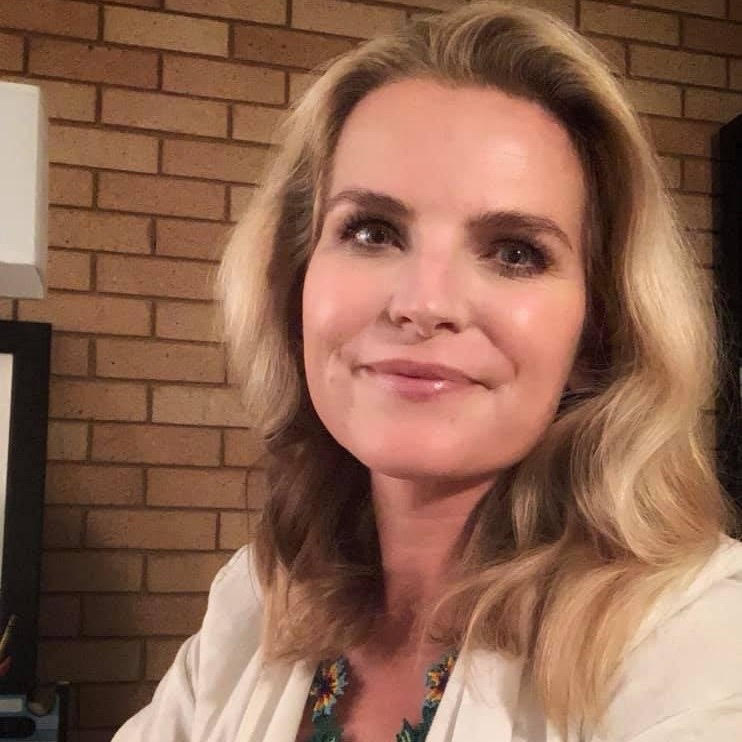 Amy-Rose White, LCSW is the founder of Postpartum Support International Utah. Amy-Rose's career has spanned 25 years in the fields of child development, abuse & trauma prevention, domestic violence, perinatal mental health, and depression and anxiety treatment. Her expertise as an educator and trainer in attachment, trauma and perinatal mental health has led her speak at international conferences for the past 15 years. Certified in Perinatal Mental Health (PMH-C) by Postpartum Support International.
Previous Board Members:
Amy-Rose White – Founder
Tawna Burton, formerly of the March of Dimes
Laura Bickman, Chair
Elizabeth Smith – Secretary
Jamiecia Love – Community Outreach
Camille Hawkins, LCSW – Program Coordinator